When You Spot Ceiling Water Damage, Call The Experts At Seaside Restoration
Everything You Need In A Water Damage Company




IICRC Certified Technicians

100% Customer Satisfaction
24/7 Ceiling Water Damage Response
Ceiling water damage is tricky to handle because you're often unaware of the issue until water begins leaking down on you or discoloration occurs. Handled improperly, ceiling water damage causes rapid deterioration of your property. Without an immediate response, you could be facing unsanitary water, mold growth, and structural instability. The longer you wait to address the problem, the greater the damage and higher the repair costs. 
Should you find yourself with ceiling water damage, act fast! Call Seaside Restoration for fast response and trusted water damage restoration services. We offer professional ceiling water damage services in Charleston, SC and surrounding areas. We respond 24/7, 365 days a year, including holidays.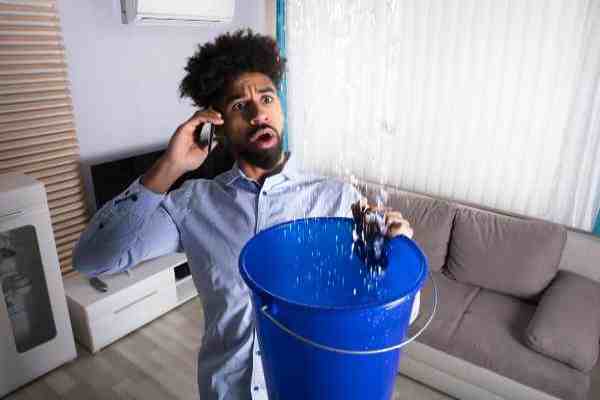 Schedule a Ceiling Water Damage Inspection
The Signs of Ceiling Water Damage
There are infinite number of causes for ceiling water damage, including a storm, broken pipe, or HVAC leak. Unfortunately, many property owners have never experienced a water leak and may be unsure of what to look for. Furthermore, a slow leak could mean that you don't see visible signs of a problem until it is too late. With ceiling water damage some key signs to look for are:
Seaside Restoration utilizes many methods to identify the source and determine the severity of ceiling water damage. Tools such as thermal cameras with infrared technology find saturated areas of the home. By identifying the origins of the moisture, Seaside Restoration ensures a complete fix in a timely manner.
Ceiling Water Damage Restoration Process
With the source of the water halted, Seaside Restoration then directs attention to restoring and repairing ceiling water damage. Because it may take some time to notice the effects of ceiling water damage, it is highly likely that mold may have begun to form. For these situations, it is best to hire a professional restoration company with expertise in water damage restoration and mold remediation.  Seaside Restoration answers your call with the knowledge and equipment needed to perform mold and water restoration services. We ensure that your home or business is returned to its pre-loss condition by following a stringent process: