When A Flood Hits, Call The Flood Damage Cleanup Experts At Seaside Restoration
Everything You Need In A Flood Restoration Company




IICRC Certified Technicians

100% Customer Satisfaction
24/7 Emergency Flood Damage Cleanup In Charleston, SC
When dealing with flood damage, time is of the utmost importance. Water is one of the leading causes of property flood damage in Charleston SC. For this reason, it is imperative that immediately after flooding, the water is removed and your property is completely dried with flood damage cleanup and flood damage restoration services.
At Seaside Restoration we realize your flood emergency may not occur during normal business hours. This is why we offer 24/7 flood damage cleanup and flood restoration services. We promise to answer your call, day or night to respond to flood cleanup and flood restoration needs.
Whether you're experiencing flooding as a result of a storm, or a busted pipe, Seaside Restoration is the trusted choice for emergency flood damage cleanup and flood damage restoration.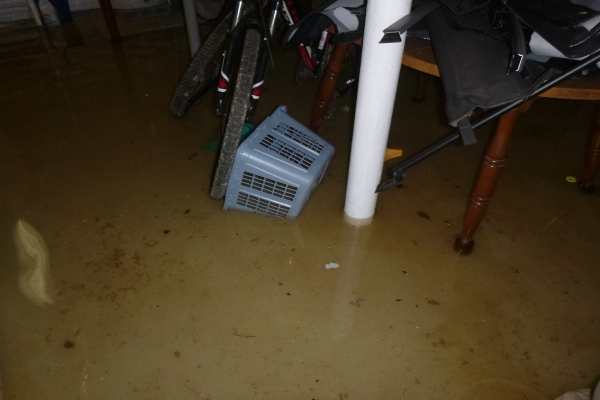 Schedule a Flood Damage Restoration Inspection Today
When it comes to flooding, torrential downpours may be what pops in your head. However, this isn't always the case. In fact, flooding can arise from a burst pipe, flash flood, or an appliance malfunction. No matter the cause though, our technicians will be there when you call. Indoor flooding is generated by a number of factors, all of which have devastating results. No matter the source, one thing is certain: you will need flood damage cleanup and flood damage restoration services. The most common causes of flooding that require assistance from a flood damage cleanup and flood damage restoration services company include:
Sewage or toilet overflow
Malfunctioning dishwasher or washing machine
Appliance failure or improper installation
Flood Damage Restoration Services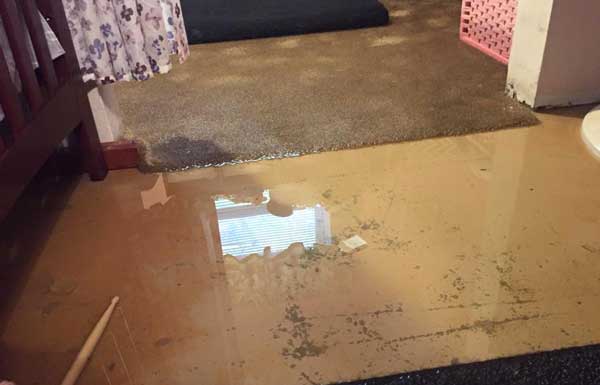 Out of all the possible disasters that can damage your property, flooding is arguably the least predictable in both timing and severity. We are all well aware of the possibility of a storm hitting, but were you aware that flooding also results from leaking pipes, busted pipes, sprinkler head discharge and drainage systems? Flooding can happen quickly catching you and other property owners by surprise.
But whether it was a slow and steady leak, or an overnight flood, when water gets into your house, you are likely going to experience some water damage that requires flood damage restoration. The issue is that water has a way of working itself into and through every material, which is why urgency is so important. This saturation can cause wood to warp or rot and metal to rust, it can destabilize structures, and will inevitably lead to the growth of harmful molds and bacteria. Call Seaside Restoration at the first sign of a flood or water damage, and our team of professionals will make sure your home is safe and sound with flood damage cleanup services.
It is estimated that nearly 90 percent of natural disaster related damage is caused by flood damage. Water damage affects houses, buildings, vehicles, belongings, you name it. An inch or two of standing water can cause severe damage to your property. Flood damage cannot only be frustrating and costly, it can also lead to a number of safety concerns if water is not immediately cleaned up. The first major concern with flood damage is it resulting in some structural damage, which can take the form of broken glass, sharp metal, electrical damage or structural instability.
Many people do not realize that flood water contains everything from mud, bacteria, sewage, chemicals and more. This water seeps into any absorbable material, such as rugs and carpets, drywall and countless other materials. Once water has been sitting for 24 hours, it is very difficult to salvage these materials, so the faster we get to the flood affected area, the better chance we have to save your property. 
No matter the extent of the flood damage, Seaside Restoration is qualified to clean up and restore your property, making it safe for you and your family.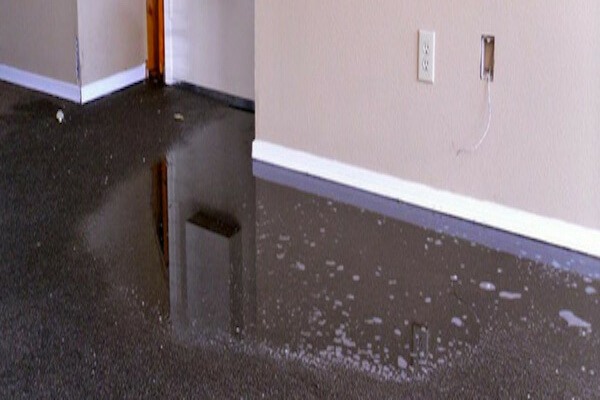 Our Flood Damage Cleanup Process
Seaside Restoration arrives at your property quickly when you need professional flood damage cleanup. To mitigate the damage and save your home or business, we have developed an effective process that ensures your property is returned to its pre-loss condition as quickly as possible. Our process is as follows:
Flood Restoration Cleanup Process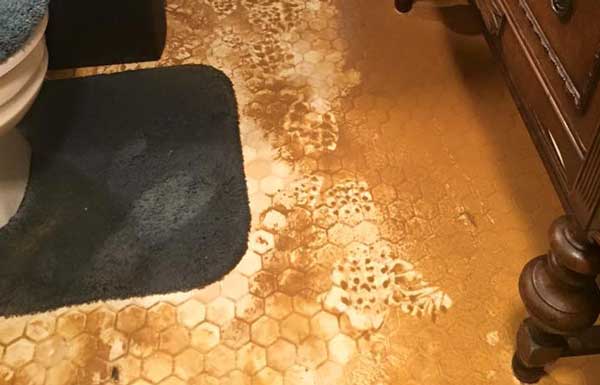 Flood damage cleanup works best when you act fast. Call Seaside Restoration at the first sign of flood to minimize property damage. Upon receiving your call, we will send one of our highly trained inspectors to assess the damage. Then we will utilize advanced equipment and techniques to remove all the water and dry the property completely. Lastly, we clean, sanitize and restore any property that was damaged from the flooding.
At Seaside Restoration we offer accurate estimates. We also work with your insurance company to make the flood damage cleanup process as seamless and stress-free as possible. Our certified experts will walk you through each step of the cleanup process, from start to finish, keeping you informed throughout.