Call the Smoke Soot Cleanup Experts At Seaside Restoration When You Have Smoke Damage
Everything You Need In A Fire Restoration Company




IICRC Certified Technicians

100% Customer Satisfaction
Charleston Smoke Damage Restoration Services
Some of the most important aspects of fire damage restoration are smoke soot cleaning, smoke odor removal, and smoke damage restoration. Seaside Restoration provides professional smoke damage restoration services when you need them most. Our expert technicians clean, resurface, and replace as necessary to give new life to your home or business without causing you any extra stress.
Seaside Restoration restores all types of smoke damage. Our team works around the clock to offer you a 24/7 immediate response in Charleston, South Carolina and surrounding areas. Call us now for a fire and smoke damage inspection and quote for smoke soot cleaning and smoke odor removal.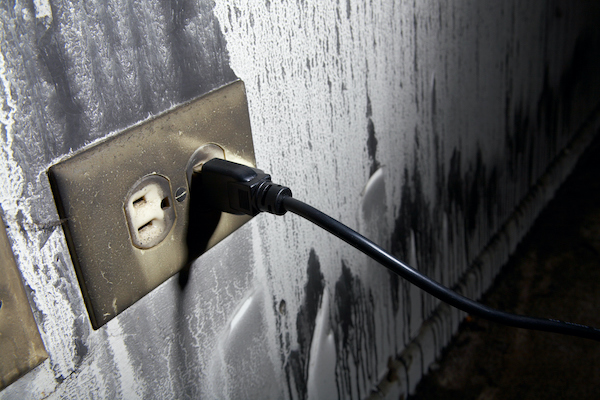 Schedule a Smoke Damage Cleanup Inspection Today
Four Types of Smoke Damage
There are four possible types of smoke damage that may result after a fire. A number of variables create different types of smoke damage, including the fire temperature, fuel materials, and where the fire burned. The ability to recognize various types of smoke damage is essential, as quality restoration depends upon this facet. Fortunately, Seaside Restoration's smoke damage cleanup team is trained and comfortable determining and restoring all types of smoke damage. The four types of smoke damage include: 

Dry Smoke
Quick-burning, high-temperature fires fueled by paper or wood cause dry smoke. While easier to clean than others and less pungent, dry smoke falls into cracks and permeates porous materials. As a result, the smoke odor may linger despite the clean appearance of your home.

Petroleum Residue
Petroleum residue, or fuel/oil residue, is not commonly seen in home and business fires. However, fuel/oil residue may result from a flawed furnace. If a furnace ignites incorrectly, it creates a "puffback," unleashing smoke and soot in a leak or small explosion. The sticky texture and unpleasant odor necessitate professional help.

Wet Smoke
Low-heat, smoldering fires fueled by plastic or rubber cause wet smoke. These blazes generate less flames but more thick, black smoke that is dense and smelly. The residue left by wet smoke is sticky and smears when wiped. Special equipment is needed to effectively clean wet smoke.

Protein Residue
Low-heat fires in which organic materials evaporate, such as a kitchen blaze, cause protein residue. While nearly invisible with no soot or streaks, protein residue creates discoloration on finished surfaces. Of the types of smoke damage, protein residue's aroma is especially foul and will need to be professionally treated.
Smoke Soot Cleaning Clears the Mess
The burning of wood, plastic, fibers, foam, plaster, and other materials creates a black residue on walls, ceilings, and other hard surfaces known as soot. After a fire you may want to lower costs with DIY smoke soot cleaning, but this is unwise. You need a smoke damage restoration company you can trust. Seaside Restoration is here for you 24/7.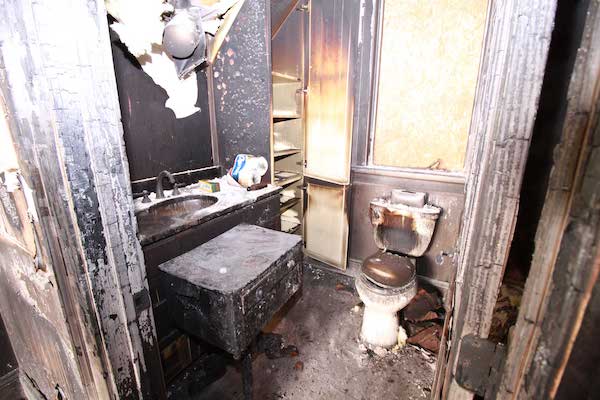 Our team provides the equipment and knowledge needed to effectively restore smoke damage in your property. We will start by identifying which types of smoke damage affect your home or business to properly begin smoke soot cleaning.
Depending upon the level of damage and materials affected, Seaside Restoration utilizes many methods for smoke soot cleaning. A trained technician will treat walls, finished and unfinished wood, plastic, and textiles for complete smoke soot cleaning with specialized techniques for each surface. 
Call Seaside Restoration to determine the best smoke soot cleaning service for your fire restoration project. A certified fire restoration professional is always on standby to answer your questions. Our Charleston, South Carolina smoke soot cleaning services include:
Breathe Easy With Smoke Odor Removal
After a fire, it is not just soot you will need to account for, but also smoke odor removal. Smoke permeates every area of your fire damaged home or business, leaving behind a nuisance odor.  Drapes, carpet, ceilings, duct work, walls, clothing, and more will need treatment in order for the property to be habitable.
Seaside Restoration goes the extra mile to restore your home to pre-loss condition, effectively eliminating pesky odors from smoke damage. We use professional-grade solutions for smoke odor removal and deodorization. Our most efficient techniques include thermal fogging, misting, hydroxyl radicals, ozone machines, air scrubbers, air movers, and dehumidifiers.
The Seaside Restoration team handles smoke odors quickly to offer you complete smoke soot cleanup and smoke odor removal services. Our proprietary odor-killing solutions adhere to strict regulations and we always apply them in compliance with manufacturer guidelines. We prioritize the safety of you, your family, pets, and clients to offer total smoke odor removal.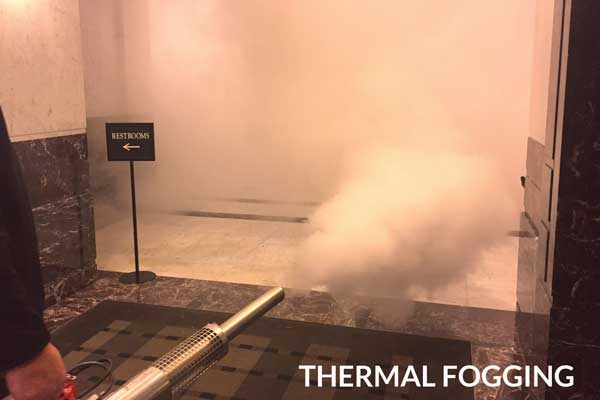 Charleston #1 Fire Restoration Company
Seaside Restoration is the most trusted fire damage company in Charleston, SC and surrounding areas. Our trained team offers accurate estimates and inspections to help you coordinate with the insurance company. Our goal is to make the fire damage restoration process stress free for you. Trust us to walk you through each step of the process, right up to the day you move back into your property. 
Our fire damage restoration expertise and dedication to your satisfaction distinguish us from other Charleston competitors. We keep you informed during every step of the restoration project. Call Seaside Restoration for a smoke damage cleanup quote.